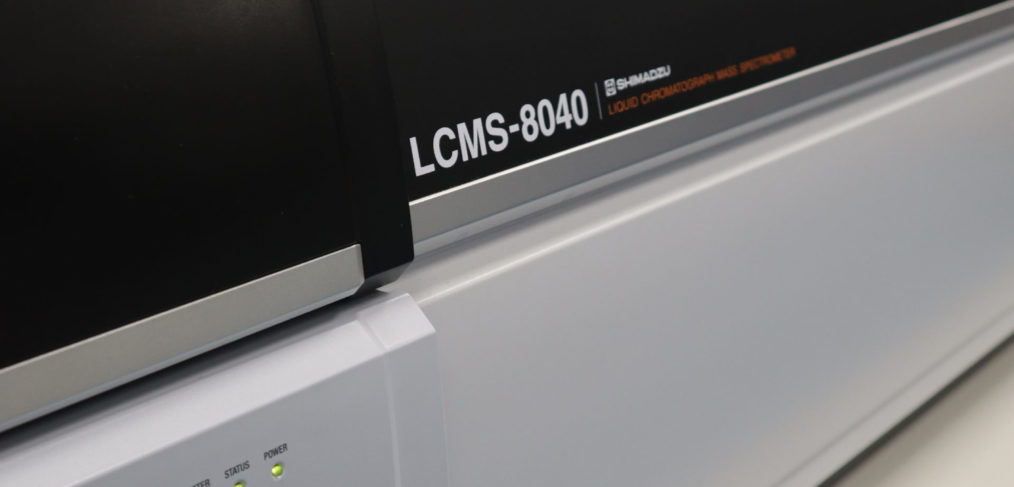 Mass Spectrometry Training
One of the most used pieces of equipment for analysing a sample is the mass spectrometer. It works by separating ions based on their mass/charge ratio and sending them through a magnetic or electrical field. The theory mass spectrometry (MS) was put forward in the late 1890s, but it wasn't until the early 20th Centrury that an instrument was built and mass spectrometry continues to evolve into the twenty-first century. Nowadays, MS allows scientists to observe qualitative and quantitative changes in different compounds  and can be used to explore details about different biomolecules.
We offer a 5-day mass spectrometry training course that will ensure you learn all the skills needed to master the LC-MS. Our training services are normally offered on a one to one basis so that you can take the most out of this course. If you are currently working on a research project that requires the use of LC-MS to obtain data, you can let our lab manager know and she will tailor the course to your needs.
Training goals:
Learn how to set up and run HPLC analysis

Understand method development and which parameters need to be considered (mobile and stationary phase, temperature, pH, etc)

Sample preparation methods

LC-MS basics and method development

How to interpret HPLC and LC-MS results
During the course, as it is one to one, you have the opportunity to ask any questions you might have about MS and HPLC.
Structure of the course:
Day 1
Health and Safety

Standard laboratory protocol training
Day 2 
How to prepare samples

Basics of HPLC use
Day 3
HPLC method development 

Data analysis

Q&A
Day 4 
LC-MS basics

LC-MS method development
Day 5
LC-MS data analysis

Quiz

Q&A
The training course is taught by our lab manager, Dr. Carolyn Hyde, who has over 30 years of experience. If you are looking to master the HPLC and LC-MS instruments, contact us to book your training.
Click here to contact us about our mass spectrometry training course.