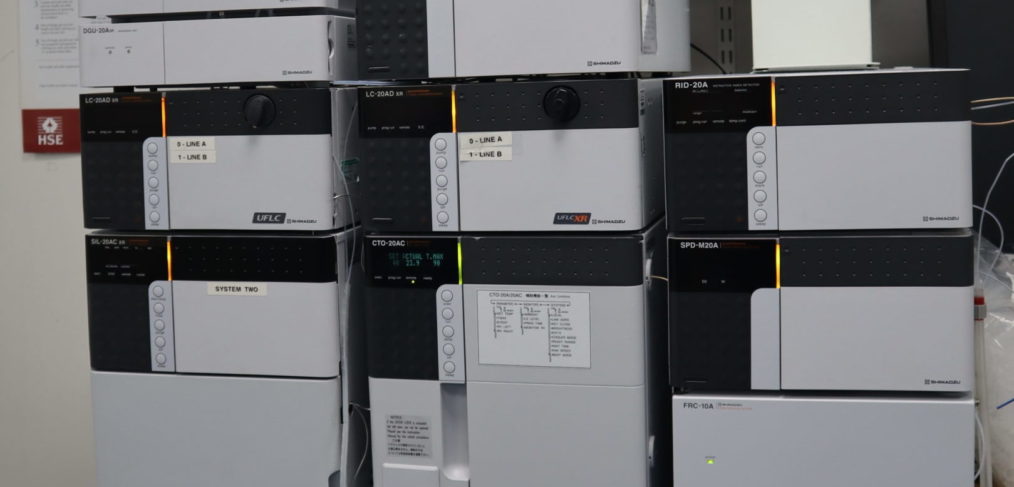 Our HPLC Training Courses
Looking for A HPLC training COURSE?
High Performance Liquid Chromatography is a powerful analytical tool. We offer HPLC training courses which will give you all the skills needed to master the HPLC instrument.
Who is this course for?
HPLC training is for any person (no previous experience needed) who is looking to improve their laboratory skills or learn how to master the HPLC instrument. Depending on your previous experience we will prepare a tailored training to cover everything you may need to know.
Both HPLC training courses are taught on a 1 to 1 basis (maximum 2 people) so that you can take the most out of this training and have plenty of time to adapt to the instrument. We focus on giving you a complete and practical experience, hence by the end of the training, you will feel confident to run by yourself your own set of samples on the instrument.
Course Options
We offer two HPLC courses:
3 Day HPLC Training
1 Day HPLC Refresher Course
The 3 day course covers all the HPLC basics, standard laboratory training, sample preparation, method development and data analysis. It is the perfect choice for someone that may want to learn how to set and run HPLC to improve their analytical skills. This is a complete course that aims to teach you all the fundamentals you need to run your own samples.
The 1 day course covers HPLC basics and method development, however it is subject to the trainee's previous experience. This course is advised to someone that already has some experience with HPLC and wishes to remind themselves about HPLC basics/method development or is looking for advice on method development for their own research project.
Structure of the 3 Day Course
Day 1 – Essential reading & standard laboratory training
Day 2 – Sample preparations & method development
Dat 3 – Method development (continuation) & data analysis
At the end of the course, there is a Q&A with our manager, you can clarify any questions you might have.
How to book
Fill out the form in the contact us page, or if you prefer you can email us or call us directly. Please click here to book your HPLC training course!