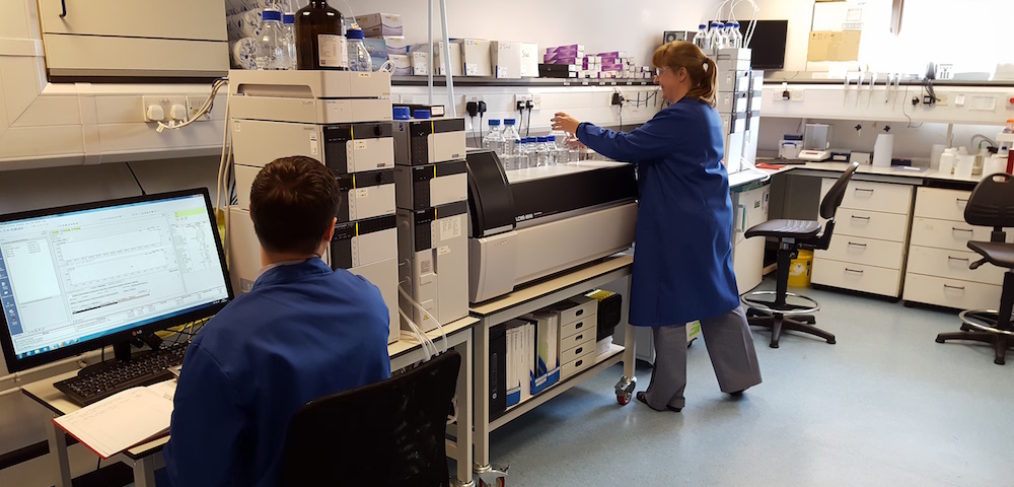 Chromatographic analysis – An Intern's Perspective
Chromatographic analysis is often an indispensable technique for a life scientist.
The gadgetry and the skills required, for the successful application of such techniques, are less so common. Having spent the summer months of 2017, working for the Bio Analysis Centre, I have been a very keen observer of the company's modus operandi. I have been most impressed by the assembly of systems, developed and maintained by the laboratory manager, Dr. Hyde. This framework for the BAC ensures the smooth running of the services it provides.
Good Laboratory Practice
Progression towards GLP (Good Laboratory Practice) accreditation is an ongoing process for the BAC, such that all scientific work and even the more generic office work meet "internationally recognised quality standards." As an undergraduate student, I had never realised how much research methodologies can fail reproducibility, from academic laboratories to industrial settings. I was previously happy to accept that research papers, produced by qualified professionals, at certified institutions and published in respectable journals, must surely report on solid data. Alas, this is just not true; leastways not all the time. GLP accreditation is indeed a requirement now, for the Medical and Healthcare Products Regulatory Agency in the UK.
As part of the GLP effort, I was given the opportunity to carry out equipment validations, including that of balances and pipettes. For the first time, I clearly saw the reasoning behind each part of the protocol, as opposed to simply following a set of instructions. Much of the protocols at the BAC follow this sense of clarity and straightforward rationale, albeit lengthy tasks. Some may underestimate the drudgery associated with science experiments, I certainly did – it is largely the nature of science to take its time before reaching an interesting discovery, at which point fireworks may be appropriate.
What are the aims?
The feeling of arriving at a new idea must be truly rewarding, I can only imagine; I became quite excited myself just by reading up on new research. One project has been sitting quietly for a few months, this one in particular lacked any funding and was therefore deprioritised – a successful business cannot spend too many resources on unpaid work, understandably so. This project aims to validate an assay for an analyte, SDMA (symmetric dimethylarginine), which is sensitive to kidney function in cats. I have closely followed the method development stage for this protein by-product assay, whose overreaching goal is to improve the diagnosis of kidney disease. Dr. Hyde promotes a hands-on experience for lab work as "there really is no other way to learn;" for my academic development, this was an invaluable part of the internship. Both Dr. Hyde and Imogen (Business Development Manager) welcome lots of questioning when it comes to using the software for analytics and always provide well defined explanations. Dr. Hyde's expertise in chemistry enables her to direct projects on the most effective path and is often vital in overcoming unforeseen obstacles, which tend to be plenty, especially when dealing with minute concentrations of samples in mass spectrometry.
At the BAC the protocols are created in-house and designed to avoid the waste and misuse of valuable time and resources. Present at the lab and the office too, is a lever arch file, which houses the Standard Operating Procedures (SOPs). A set of guidelines, which succinctly detail the operation of machinery, equipment and routine tasks. For an inexperienced laboratorian, these aids were pragmatic and very effective. It was very clear from the procedures in place, where sources of error are suppressed – a remarkably thorough undertaking as a whole.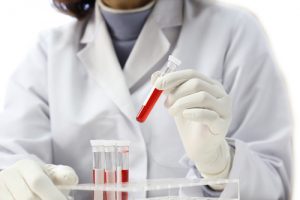 Scientific reasoning
I have come to find that the reasoning behind scientific explaining, from plants to planets, is very simple and necessarily clear-cut, once broken into its elementary parts. The premise for theory is built from experimentation, which can become laborious and so increasingly vulnerable to inevitable human blundering. I can testify to the BAC's ability to streamline laboratory tasks and exploit automation. At the end of the day, they are able to prevent wasted energy and money. As a trained intern, I carried out weekly inspections of BAC facilities. Critical instruments and monitors are kept in check as well as an entire range of consumable materials and chemical reagents are kept in stock. The whereabouts of personnel and exchanges of data or physical items are all logged and archived, such that accountability for any issue that may arise can be surely secured.
As a tenant of the London BioScience Innovation Centre, the BAC does benefit from sharing communal resources. I enjoyed the café at the lightwell, a space shared with the Royal Veterinary College, where a dynamic work atmosphere is present among university students, mature academics and business professionals. The warmest coffee however, can be had at BAC's headquarters, although they do prefer their tea most often!   
I am very confident when saying I learned a lot about the business of doing science and the workings of office life. I am very glad I applied for this position and cannot thank you enough: Imogen, Carolyn and Nigel!
Luis