The Bio-Analysis Centre offers Triple Quad Mass Spectrometry, advanced HPLC plus the latest High Performance label free Capillary Electrophoresis (HPCE) system from deltaDOT. With these instruments we can assist in identifying and quantitating a wide range of analytes through contract research – based on over 20 years experience. We also offer routine analysis of certain compounds, contact us for more information and check out our blogs.
From running a single sample, to being involved in a longer-term project, we pride ourselves on offering both Academia and Industry a fully comprehensive service.
We are aspiring to GLP compliance so that we will be able to meet a wider range of clients' analytical requirements.
In addition to providing an analytical service, we also offer training on the Shimadzu Nexera XR HPLC and the Shimadzu LCMS-8040 systems. Once training has been completed, clients will receive in-house certification, allowing them to use our equipment to run their own samples.
To view our bookings for the coming weeks, please view our calendar.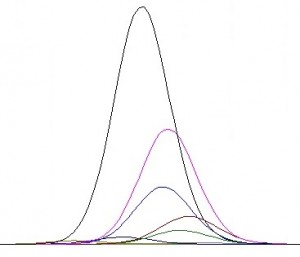 The manager, Dr Carolyn Hyde, obtained her degree at University College, Cardiff and carried out her PhD at the School of Pharmacy, University of London, followed by a post-doctoral fellowship in Peptide Synthesis at the Laboratory of Molecular Biology, Cambridge. Carolyn's next position was at the Medical Research Council (MRC) Clinical Sciences Centre, helping to run a core facility making and analysing peptides and DNA. She was instrumental in getting Mass Spectrometry included in the service offering.
From there she moved to UCL to run the Scientific Support Services (S3) where she helped several hundred researchers and biotech's solve their analytical challenges using Mass Spectrometry, HPLC, FPLC and SPR.
Typical challenges overcome whilst at the S3 were method development and optimisation with a view to producing data of sufficient quality for publication and clinical trials (in terms of resolution, sensitivity, repeatability and quantitation). Problems resolved included determining the presence of a contaminant in a supposedly pure sample.